Assistant Manager
Are you ready to join Gasoline Grill on our jorney to take the burger experience to the next level?
Now we are looking for a new Assistant Manager to join our team. By joining Gasoline Grill, you will join an ambitious journey.

You will be collaborating with the Restaurant manager on the everyday life on your location; the tasks involve the staff, operations, and the results of Gasoline Grill. We believe that by working together we can reach our goals, we will be giving you the opportunity for close sparring with the rest of the Assistant Manager team and your Restaurant Manager.
We trust that you can handle your tasks, and that you if you need help you will ask for it. Working at Gasoline will give you great responsibility, you will be serving the best burgers in the world!
Working at Gasoline Grill
Your primary responsibility at Gasoline Grill is to ensure the daily procedures on your location. You are always aware in your attention to the surroundings, primarily Gasoline Grill guests, food quality and the performance of our Crew.
It is hands on – at Gasoline Grill we work as a team, and you will be side to side with your crew executing our exceptionally high standards Every day must be the best day! Procedures on the grill, and the atmosphere with our guests, as well as the well-being of the staff are in your all-time focus. We have entrusted you with the responsibility to help take care of our concept. We expect our guest being met with kindness and efficiently, and that our burgers are handled and served with care.
What is in it for you?
You will get support for your development, as well as you are a part of our burger journey towards new heights. Your inputs and contributions create high value for Gasoline Grill.
We are a company in movement, and you will be a part of the journey.
What do we expect?
Someone who is ready to join a fast-moving company, where not a single day looks the same.
Someone who loves to develop others and drive them to success in everyday life.
Someone who is engaged in sales, budgets, inventory management, reporting, and training of new crew.
We are looking forward to hearing from you.
Remember, we are nothing without each other!
#WE GOT YOU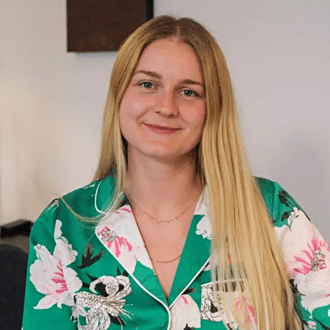 Contact
Kathrine
HR Consultant – Home office
WE GOT YOU
Gasoline Grill is a place where all people are considered equal!
Young professionals from different backgrounds and nationalities are the heart of Gasoline Grill. The atmosphere at work is friendly, and we make sure to take care of each other.
We work with a positive attitude every day. 49% of the job is what we do; 51% is the awesome attitude with which we do it!
About Gasoline Grill
Gasoline Grill is a classic American inspired burger place (joint) based in Copenhagen. It opened its first burger bar in 2016 at an old gas station at Landgreven, a unique location in the center of the city.
Since its founding, it has been one of the fastest-growing burger concepts in Denmark. Today, Gasoline Grill owns and operates seven locations in the Copenhagen area (Landgreven, Niels Hemmingsens Gade, Vesterport Station, Carlsbergbyen, Værnedamsvej, Hellerup, and Strandgade - a high-end food market curated and run by the Noma Group and situated by the Copenhagen Habour). As well as franchised locations in Tivoli and Copenhagen Airport.
The concept is simple and authentic, a perfected classic burger using only organic ingredients, of which a few are secret. There is a limited number of burgers each day. Therefore, only an opening hour, no closing hour - It simply closes when it gets sold out.
Assistant Manager
Are you ready to join Gasoline Grill on our jorney to take the burger experience to the next level?
Loading application form
Already working at Gasoline Grill?
Let's recruit together and find your next colleague.